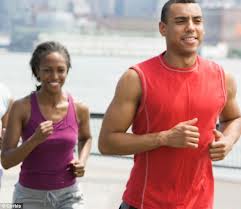 In order for the believer to fulfill God's plan for their lives, we must have healthy bodies.
The Lord said in His Word in Psalm 91:16
"With long life I will satisfy him, and show him My salvation."
Since Obamacare, many are now unconstitutionally penalized for not having healthcare. The medical industry is very expensive and they do not care about your health. In fact, it's when you get sick that they make an enormous amount of money.
In the book of Mark, chapter 5, there is a story of the woman with the issue of blood.
"Now a certain woman had a flow of blood for twelve years, and had suffered many things from many physicians. She had spent all that she had and was no better, but rather grew worse. When she heard about Jesus, she came behind Him in the crowd and touched His garment. For she said, "If only I may touch His clothes, I shall be made well."
She spent all that she had and her condition grew worse. Then she heard of the Lord Jesus. She touched the hem of His garment in faith, and the power of God came out of Jesus and healed her.
Now that's healthcare that is free.
It is the will of God for believers to walk in health.
3 John 2 says,
"Beloved, I wish above all things that you may prosper and be in health even as your soul prospers."
John, the apostle of the Lamb desires that
"you...prosper and be in health."
If God didn't want you well, then His will is for you to be sick.
Then why go to the doctor? If you want to be sick, do not go to the doctor.
If it is the will of God for you not to be successful, then why go to work?
Just be sick and poor because it's the will of God for you.
And do not go to the doctor when you get sick. Do not go to work or plan to be successful.
Does this make sense?
No it doesn't.
There are some things that we need to do in the natural to ensure that we do not leave a door open for the devil to exploit. satan is an opportunist. If he can take advantage of our ignorance, it will be devastating.
Some of us need to change what we eat. The fast food industry is counting on us to make bad eating choices.
Fast food is fast death.
The medical industry is counting on us to make bad health choices with nutrition and lack of exercise. After you retire, it is expected of them for you to die before your time. They believe that you are a strain to the healthcare system. Since more people are exercising regularly and changing their eating habits, many retirees will live longer lives. However, the church need to do the same thing. We trust in God
and
we do what is right with His temple.
We can circumvent, prevent, and significantly delay the need for medical intervention in the natural if we do three things.
1. Depend upon God as our
Healthcare Provider
and our
Healer
when we are sick.
2. Eat the
right foods
and
significantly reduce or eliminate
eating the wrong foods.
3.
Exercise regularly
. 30 Minutes a day, 3 times a week.
We've made enough excuses that if we were to count them and add money to it, we would be rich.
If you are overweight, begin to make a plan to significantly reduce your weight. According to most medical professions, there is no such thing as
"
healthy obesity."

Obesity contributes to certain cancers, heart disease, strokes, diabetes, and other common illnesses.
Being overweight significantly contributes to the preventable maladies of life.
If you are overweight, do not get down on yourself. That's what the devil wants you to do. You can turn it around and make the devil out of a liar. You can make it. You will succeed. You are an overcomer and not a victim. You are more than a conqueror. You have the victory because you can do all things through Christ that strengthens you. You can do it. God believes in you. The Lord knows that you can do it. So do not get discouraged. Get encouraged and do something about it.
Before any workout, please check with your doctor.
Have your blood pressure checked regularly. Reduce red meats that contribute to heart disease. Increase fruits and vegetables. Reduce sodium intake.
When exercising, do something that is fun and enjoyable but rigorous so as to work the heart rate up to burn calories. Go by the ratio of reduce caloric intake, increase exercise to significantly reduce or maintain a good healthy weight. Set reachable realistic goals and incentives.
That suit you men want to get into. Don't look to buy portly suits. Look for a slimmer size. Make that a fun goal. Ladies, that dress you wanted to get into. You can get into it provided you make it fun and exciting. Let it be a motivation.
Finally, take charge of your physical temple. Your body is the temple of the Holy Spirit. Begin to judge yourselves before it's too late.
We are all allotted a certain amount of time in this life.
Ecclesiastes (The Preacher) 7:17 says (AMP)
"[Although all have sinned] be not wicked overmuch or willfully, neither be foolish—why should you die before your time."